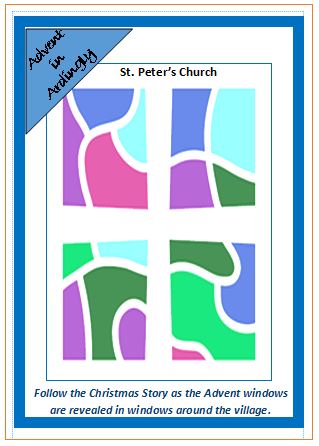 Welcome to the Advent in Ardingly Trail
There are 24 Advent windows hidden in homes, shops and buildings around the village.
Each day in December one window will be turned round to reveal part of the story of Christmas. There is a letter in a star on each window which will become visible on its day in Advent.
To join our search, either collect a copy of the Code Box from St Peter's Church, or download a copy here. Once you have collected all the letters, fill in the code box to reveal the hidden message.
Can't find today's window? Daily clues will be posted here and on Facebook.